Here is a 3d scale model of the famous Animas River Highline section of the D&RG near Durango, CO. The layout has two 4' x 8' sections and is using Z scale track.

The drawing was made by tracing a USGS topographic map of the area. Cadrail 10.0.2 Figure Terrain was used for the landscape. Trees are drawn using the new Tree Symbols that automatically fit the terrain elevation.

It took the author approximately 20 hours to make this drawing using Cadrail 10.0.2.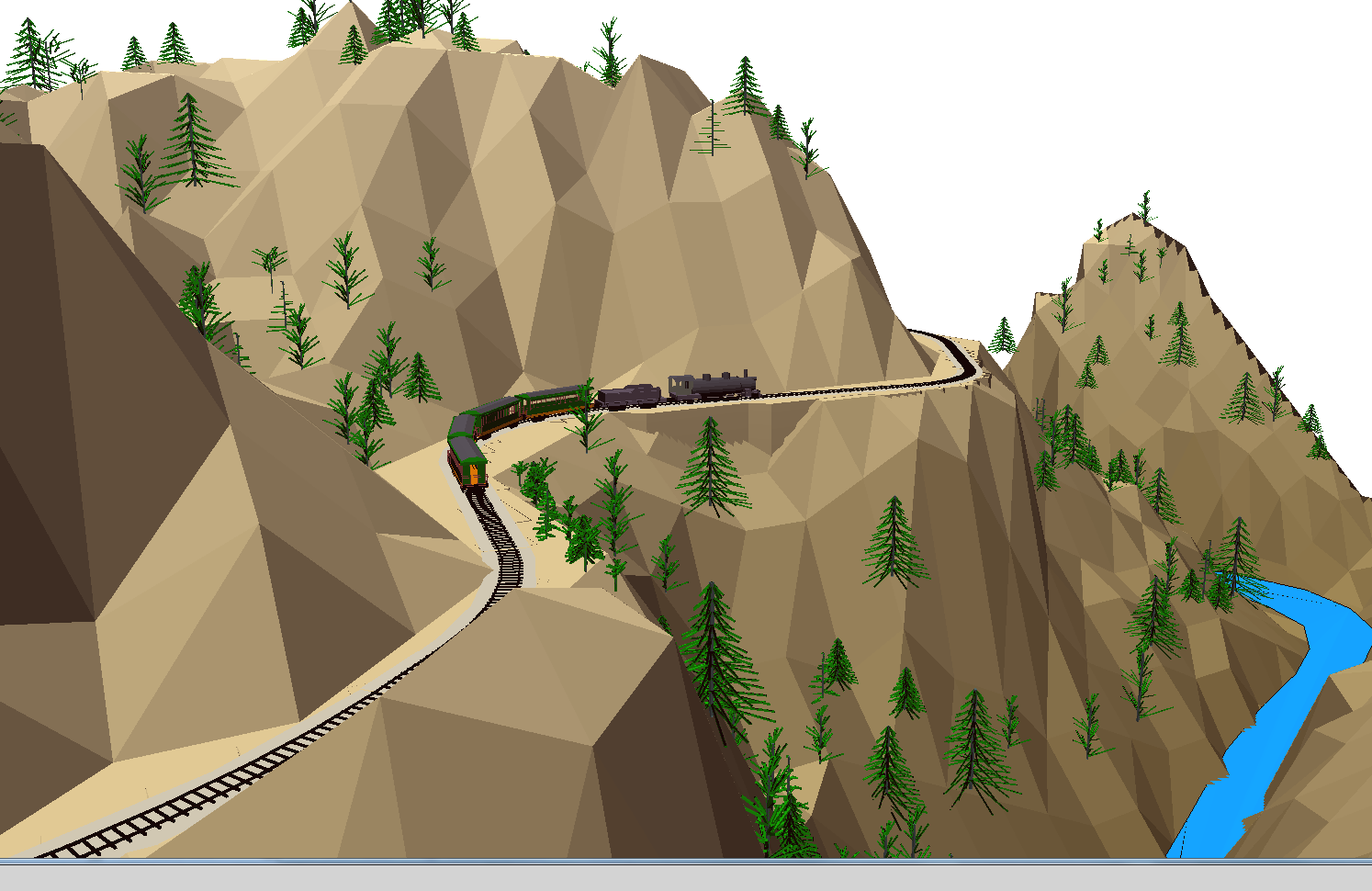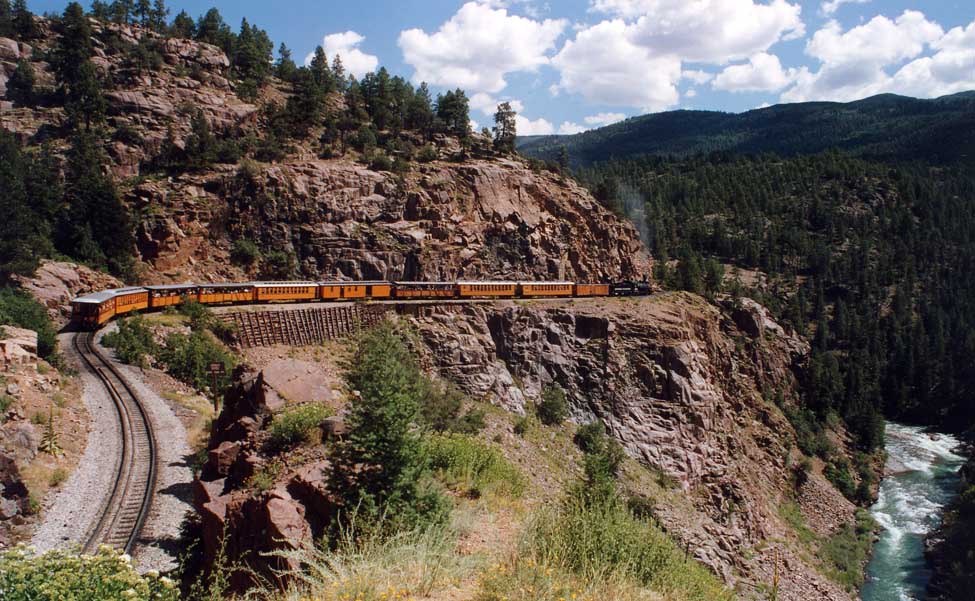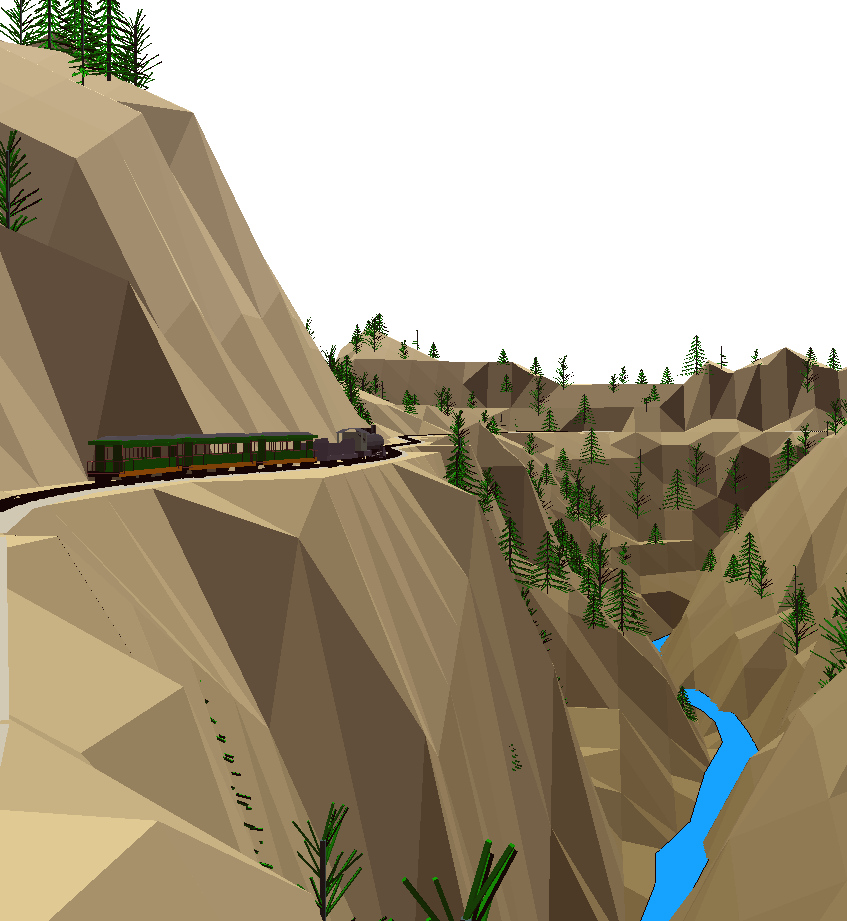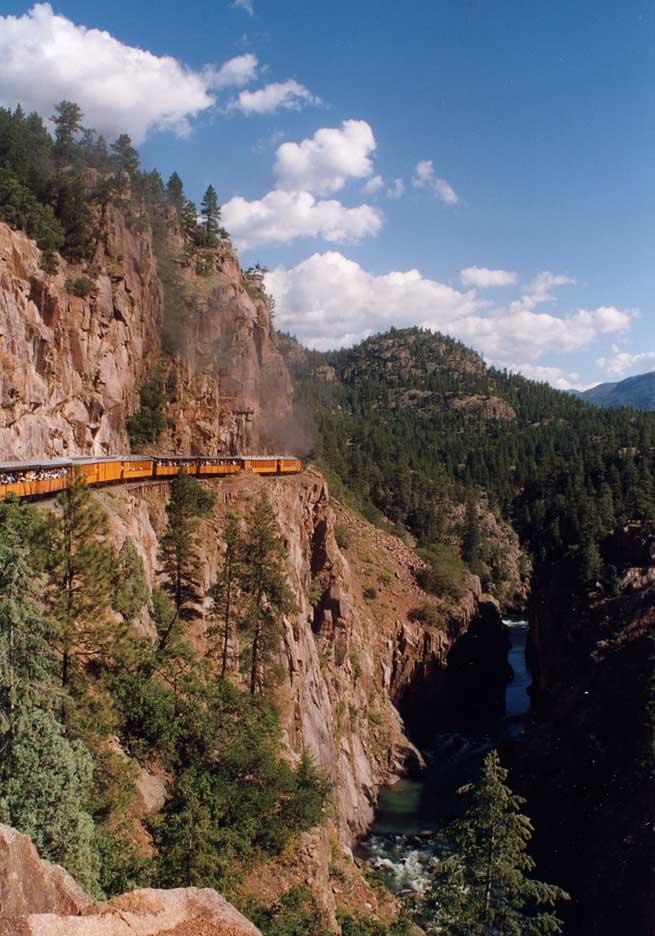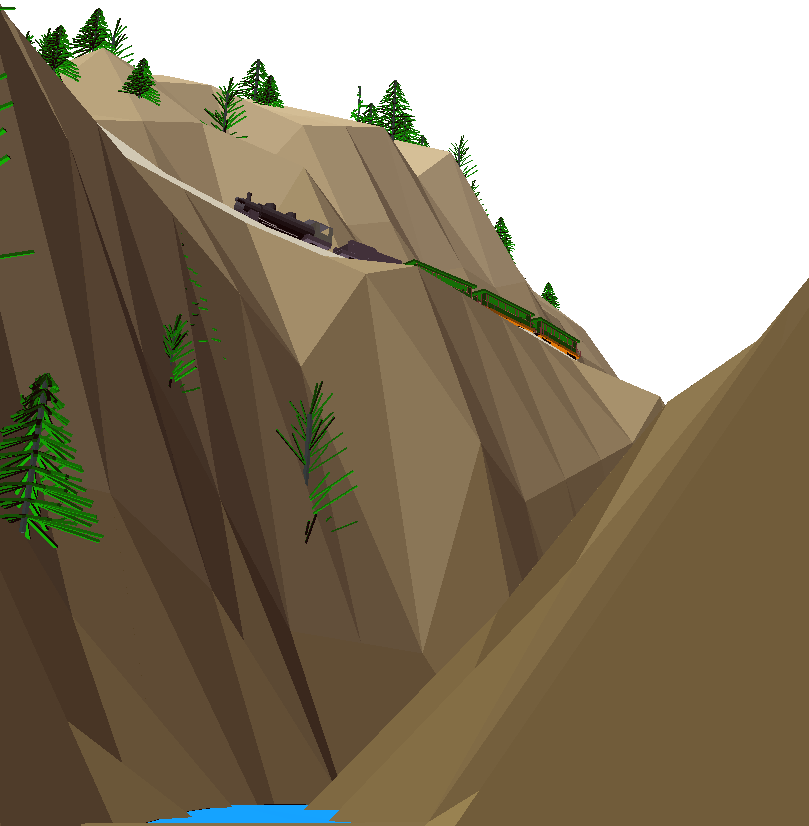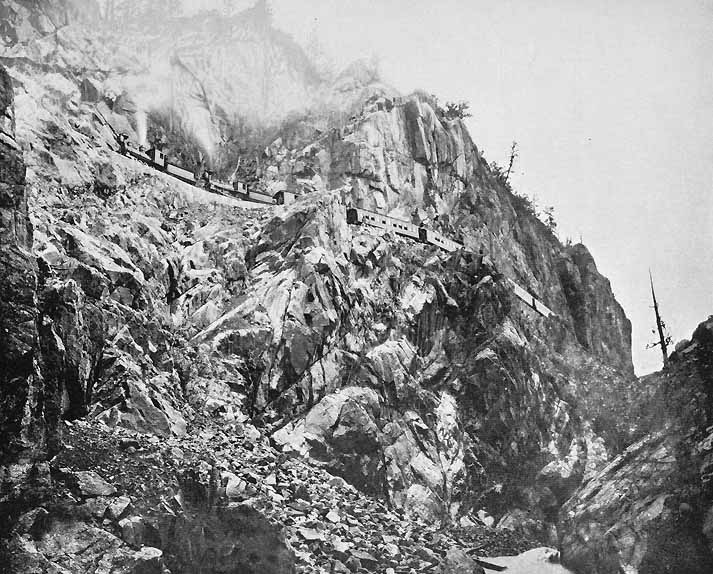 Famous 1880 Jackson Photograph.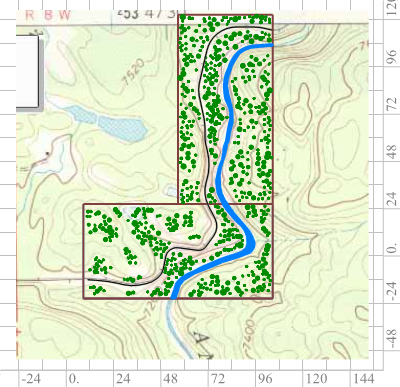 Cadrail plan view with USGS map.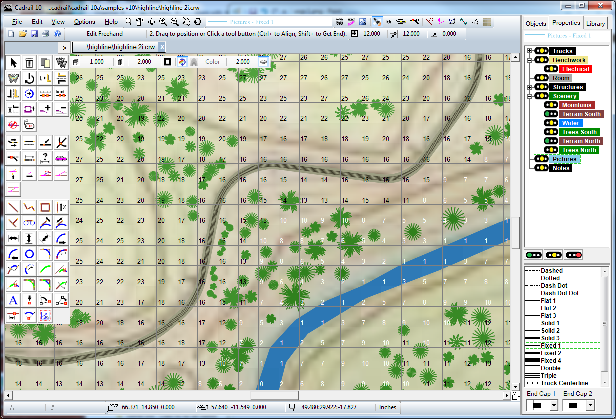 Cadrail screen close up of terrain grid with elevations.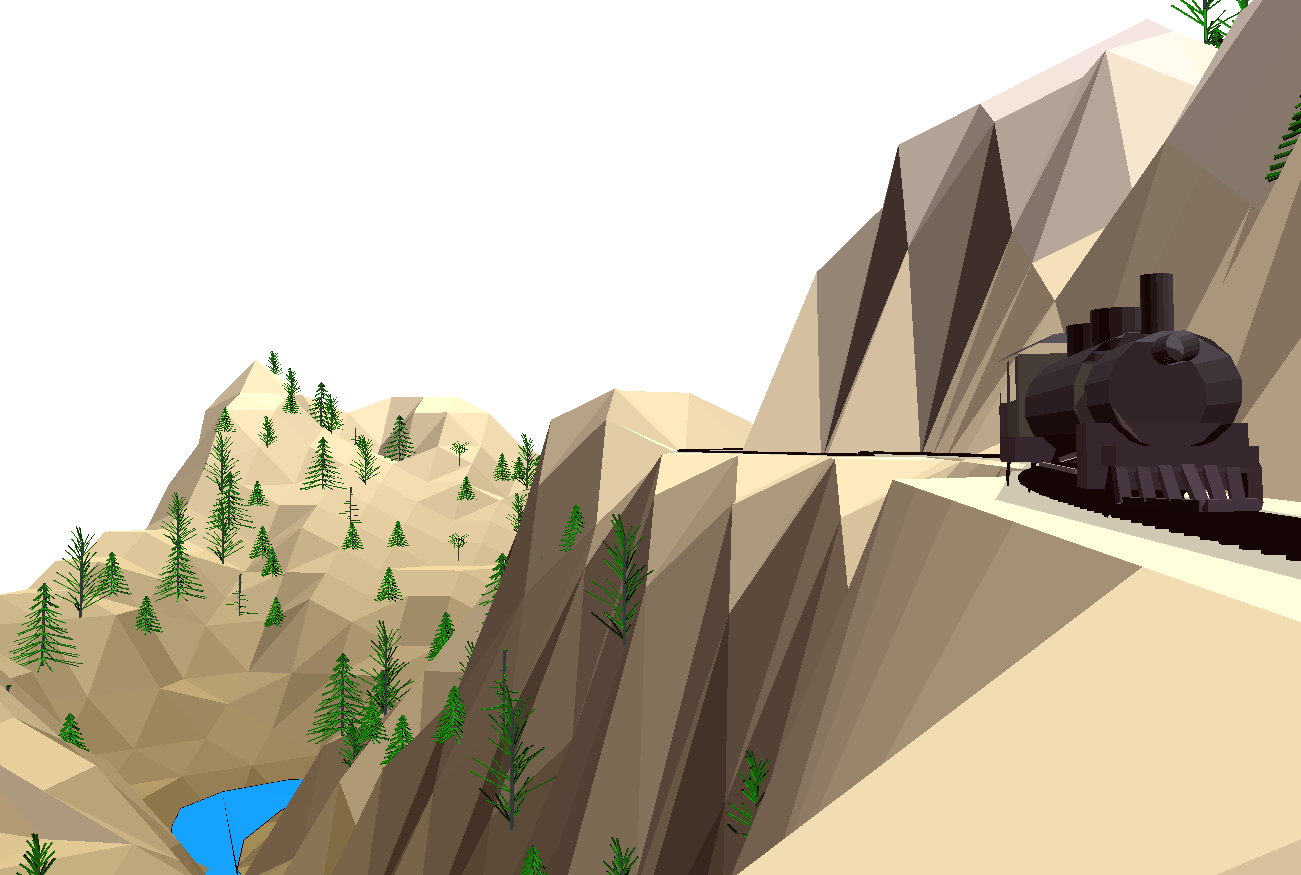 Retaining wall at the Shelf looking south.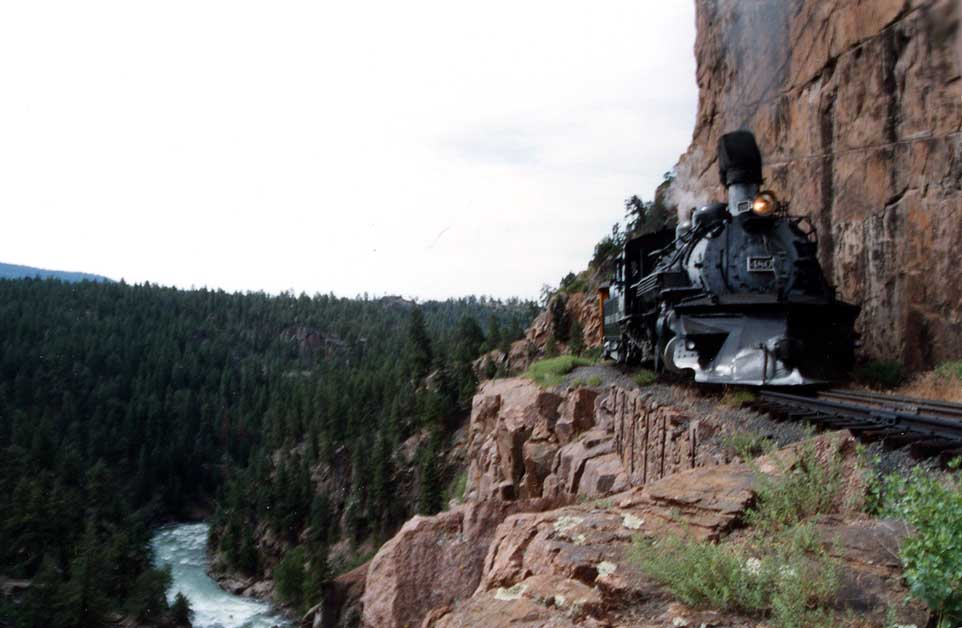 Download Highline 1.exe (672 kb)
ThIs file requireS Cadrail Version 10.0.2 or the Cadrail Demo to view and print.
How to use these self-extracting files
Note: this is a complex drawing with lots of detail. The time needed to draw is dependant on the speed of your computer. These large files, take longer to draw on the screen.